Game #16: Mission X – Intellivision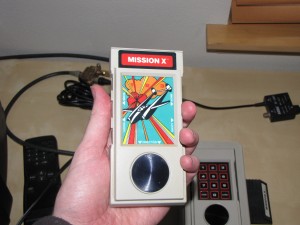 You're on a bombing run behind enemy lines.  Boats, tanks, trains, bridges, and AA batteries are all on the list of targets.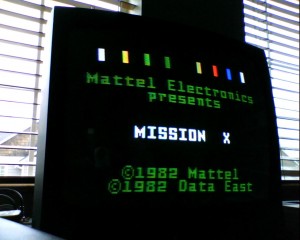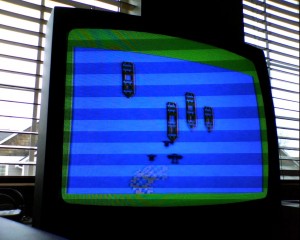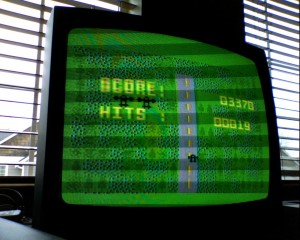 If you fly long enough, it will turn to night.
Unfortunately, you probably won't want to fly that far.  The controls are an absolute killer.  They scream for a joystick or a game pad.  It's hard to control the plane and it really starts to hurt after a while.
Another knock against it is the fact that you have machine guns, but I was never able to shoot anything with them.  They always seem to be shooting over the rockets, they don't hit anything on the ground, and the one enemy plane I saw killed me before I had a chance to shoot back.