Game #7: Trampoline Terror! – Sega Genesis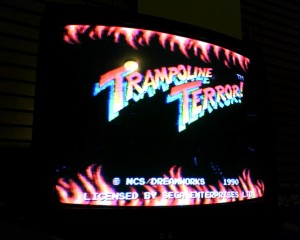 Seriously, there's a game called "Trampoline Terror!"
You wander around platforms floating in the air, attempting to blow up a certain number of switches to finish the level.  Apparently trying to stop you are robots and rabbits and Moai heads and UFOs, as well as gravity.  You've got a limited supply of power balls to use against them, or, if you time it right, you can blow up an enemy or two when you hit a switch.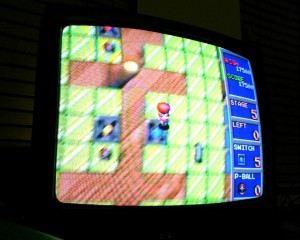 There are various types of platforms: Solid ground, switches that explode, disappearing platforms, and the titular trampolines.  The trampolines cycle through colors, each time you jump on them.  Green, Blue, Yellow, Red.  After Red, the trampoline breaks, leaving a hole that you can fall through.
I'm not exactly sure where the terror is, though.