Game #3: RoadBlasters – Sega Genesis
RoadBlasters was one of my favorite arcade games.  I never was any good at it, but I loved playing it.  It's a cross between OutRun and Spy Hunter.  You race against the clock and try to shoot everything on the road.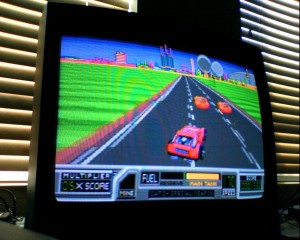 This is an excellent port of the arcade version.  The graphics and sound effects and gameplay area an almost perfect translation.  There are, however, a few things missing.
No promise of a T-Shirt if you get to level 50.
No notice that "Winners don't use drugs".
And, worst of all, no speech.  Now I don't know that I'm approaching the Rally Point!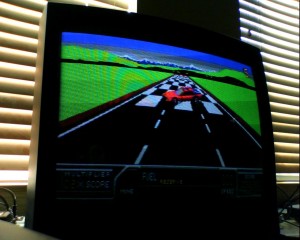 Now…Â  All I need to do is figure out how to replace my car's steering wheel with one from a RoadBlasters arcade machine…