Game #2: Kid Chameleon – Sega Genesis
Kid Chameleon is a bit of a cross between Super Mario Bros 3, Little Nemo: The Dream Master, and the "Moriarty takes control over the Enterprise" episodes of Star Trek: The Next Generation.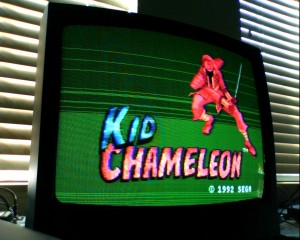 The boss of a holographic VR game has taken control of the game and is kidnapping the players.  It's up to you to enter the game and defeat the boss.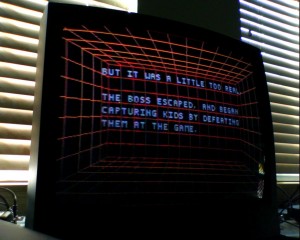 No, that doesn't look anything like the Holodeck at all.  This is orange, not yellow.  No similarity whatsoever.
You play Generic Tough Punk Kid, with sunglasses, plain white tee, and blue jeans, ready to kick ass.  Scattered throughout the levels are P blocks, which contain generic pick me ups, or chameleon helmets.  The helmets turn you into something else, with some kind of special power that you'll probably need to pass the level.  There's the Ninja that can jump fifty feet and has a sword, there's the Knight that can climb walls, there's the Thick Headed Monster that can break walls, and, of course, there's the Axe Murderer in a Hockey Mask.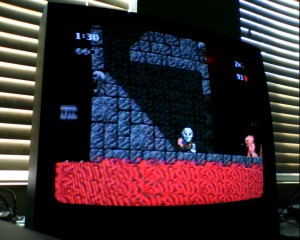 Overall, it seems like a prety decent game.  I would've kept playing, if I hadn't blown through a couple of continues when I got stuck in the Lava World From Hell.